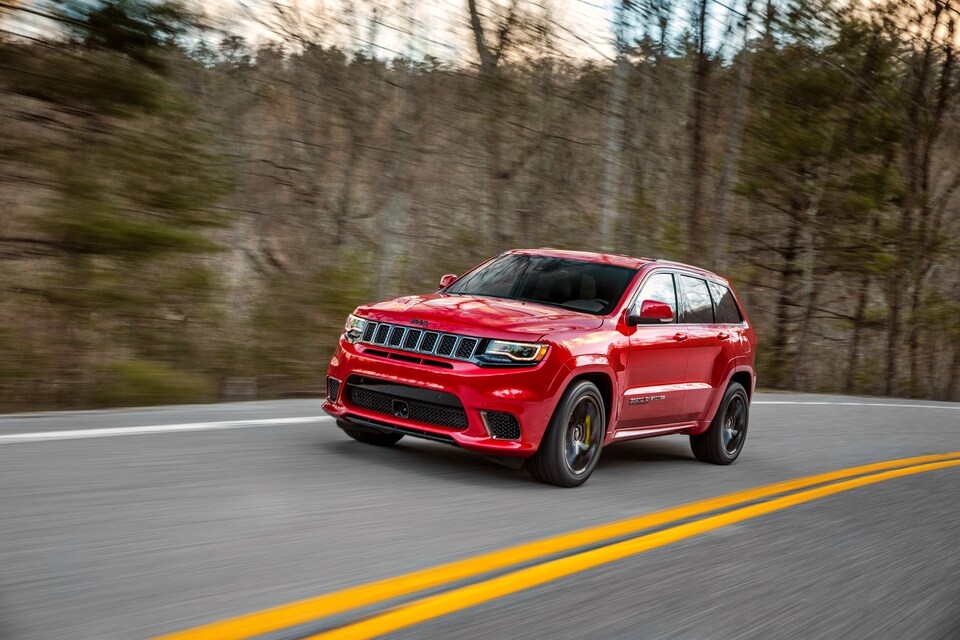 ​
SUVs are an interesting collection of vehicles. They aren't the large, bulky, gas-guzzling vehicles that we think of when we hear SUV anymore. Yes, there are some that are large enough to hold up to seven or eight people, but they are also small enough to get great gas mileage, strong enough to tow your small camper or boat, and comfortable enough that you won't ever want to leave its cabin.
So, which SUV is right for me?
Here at Jones Chrysler Dodge Jeep Ram we have a long-list of stunning SUVs that you'll want to take a closer look at, no matter what your preferences are.
Large And In Charge SUVS - These beasts are prepared to handle whatever packing needs you may have and capable of great towing capacities. An example would be the Dodge Durango, which offers plenty of space and power for your passenger, cargo, and towing needs.
The Five Seater SUVs - These are smaller SUVs that contain up to five seats, but do vary on size. Models like the Jeep Grand Cherokee may only have five seats, but contain plenty of cargo space for your luggage, beach gear, and sports equipment.
Adventuresome SUVs - The Jeep brand is known for their off-roading capable SUVs. From the iconic Jeep Wrangler, with its ability to transform into a completely different model by taking the roof, doors, and even windshield off, to the stunning and highly adventurous Jeep Renegade, Jeep Cherokee, and Jeep Compass, you'll love the way you can go from city to country and beyond without even taking a second look.
Find Your Family SUV At Jones Chrysler Dodge Jeep Ram
If you live near our Bel Air MD dealership, in either Middle River, Towson, Parkville MD, or Elkton MD, or you're traveling from out of state, we'd love for you to stop by our Jones Chrysler Dodge Jeep Ram dealership and discover which new SUV will work best for you.