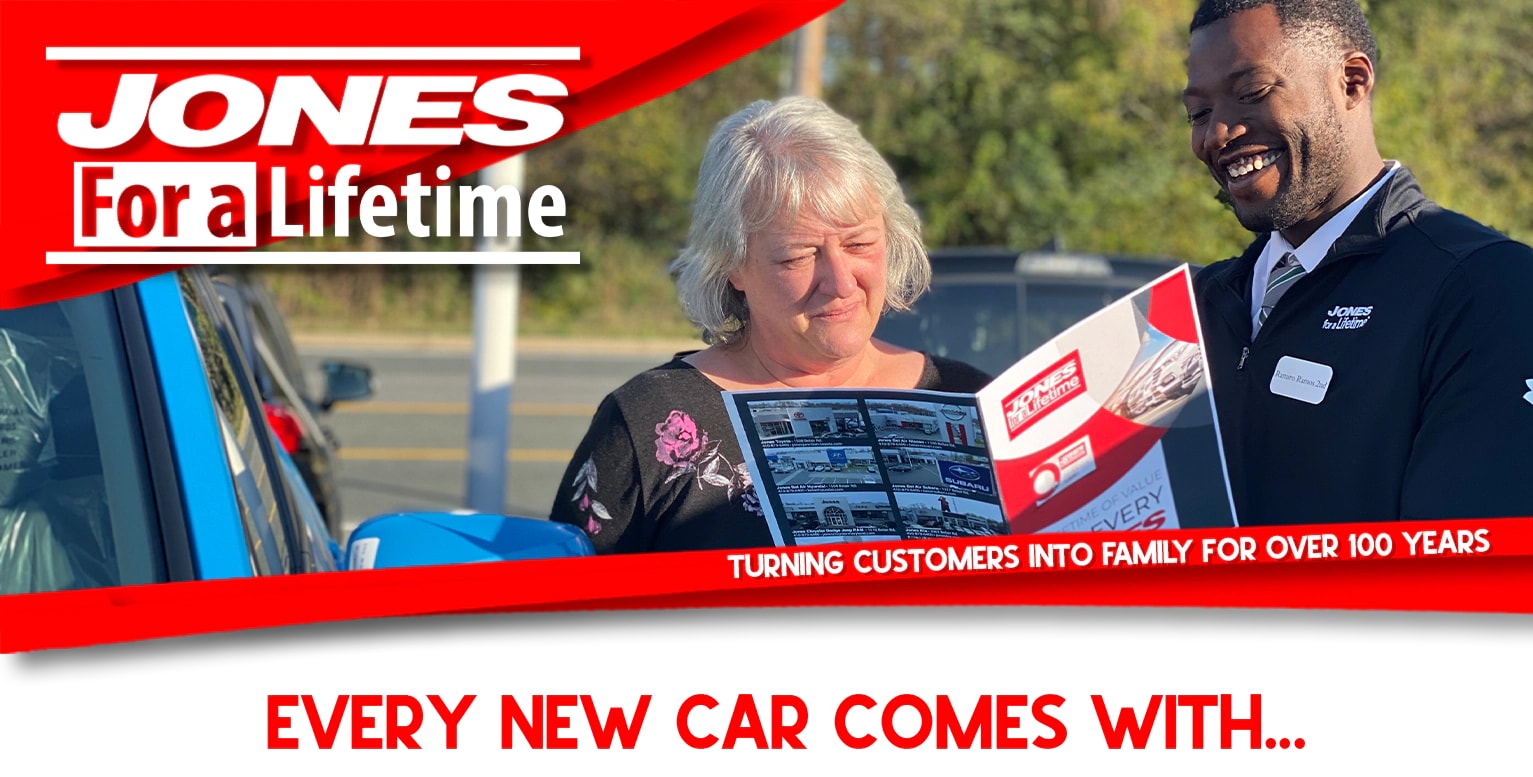 Free Engine Guaranteed for a Lifetime
As long as you own your Jones car or truck, your engine is guaranteed. Just follow the manufacturer's service and maintenance schedule. (See JONES Manager for details. Diesels, turbocharged engines and vehicles sold with 80,000 plus miles are excluded.)
Free Oil and Filter Changes for a Lifetime
You'll never pay to change your vehicle's oil or replace the oil filter as long as you own your JONES car or truck. (Diesel engines excluded. See Jones Manager for details.)
Free Parts and Service Guaranteed for a Lifetime
Should a genuine manufacturer's part or a service we provide, due to workmanship, we'll replace the part and provide service at no additional cost. Failure due to abuse or wear is excluded. Excludes normal factory maintenance.
Free MD State Inspections
Bring your vehicle to JONES and we'll inspect it - no charge. Limit 1 inspection per vehicle for JFL Customers only. (Excludes rideshare and commercial vehicles.)
Free Car Washes
When your vehicle is at JONES for service, we will wash your vehicle at no extra charge. (Vehicle must have a JONES license plate bracket.)
Free 24-Hour Roadside Assistance
JONES will provide Emergency Roadside Assistance to Customers within 25 miles of the dealership.
JONES Charge Card
Take up to One Year Interest FREE to pay for Service and Parts Purchase.
Free Courtesy Shuttle to Home or Work
For customers within a 10-mile radius.
Rental Cars On-Site
Available for service and collision center customers.
Free JONES Rewards for a Lifetime
Bring your vehicle to JONES and we'll inspect it - no charge. Limit 1 inspection per vehicle for JFL Customers only. (Excludes rideshare and commercial vehicles.)